Experience our 100% Natural Beard Balm, infused with moisturizing Jojoba. This beard balm helps eliminate beard dandruff and rashes, moisturizes the skin underneath, and leaves your beard easy to comb, all while promoting healthy beard growth for a look that inspires confidence.
100% Natural Beard Balm with Jojoba
24
visitors are looking for this product right now!
Experience our 100% Natural Beard Balm, infused with moisturizing Jojoba. This beard balm helps eliminate beard dandruff and rashes, moisturizes the skin underneath, and leaves your beard easy to comb, all while promoting healthy beard growth for a look that inspires confidence.
If you'd like your beard to…
Be Nourished with the Vitamins & Minerals Needed for a Healthy Grow

Itch Less and Eliminate "Beard Dandruff" & Rashes

Be Stronger, Softer and Smoother

Stay Moisturized Throughout the Day, Minimizing Frizziness

Be Healthier Looking, Shinier in Appearance & Confidence Inspiring

Be Easier to Comb and Style

Remain Protected from Harsh Weather and Environments

Be Cleaner and Stay Smelling Fresh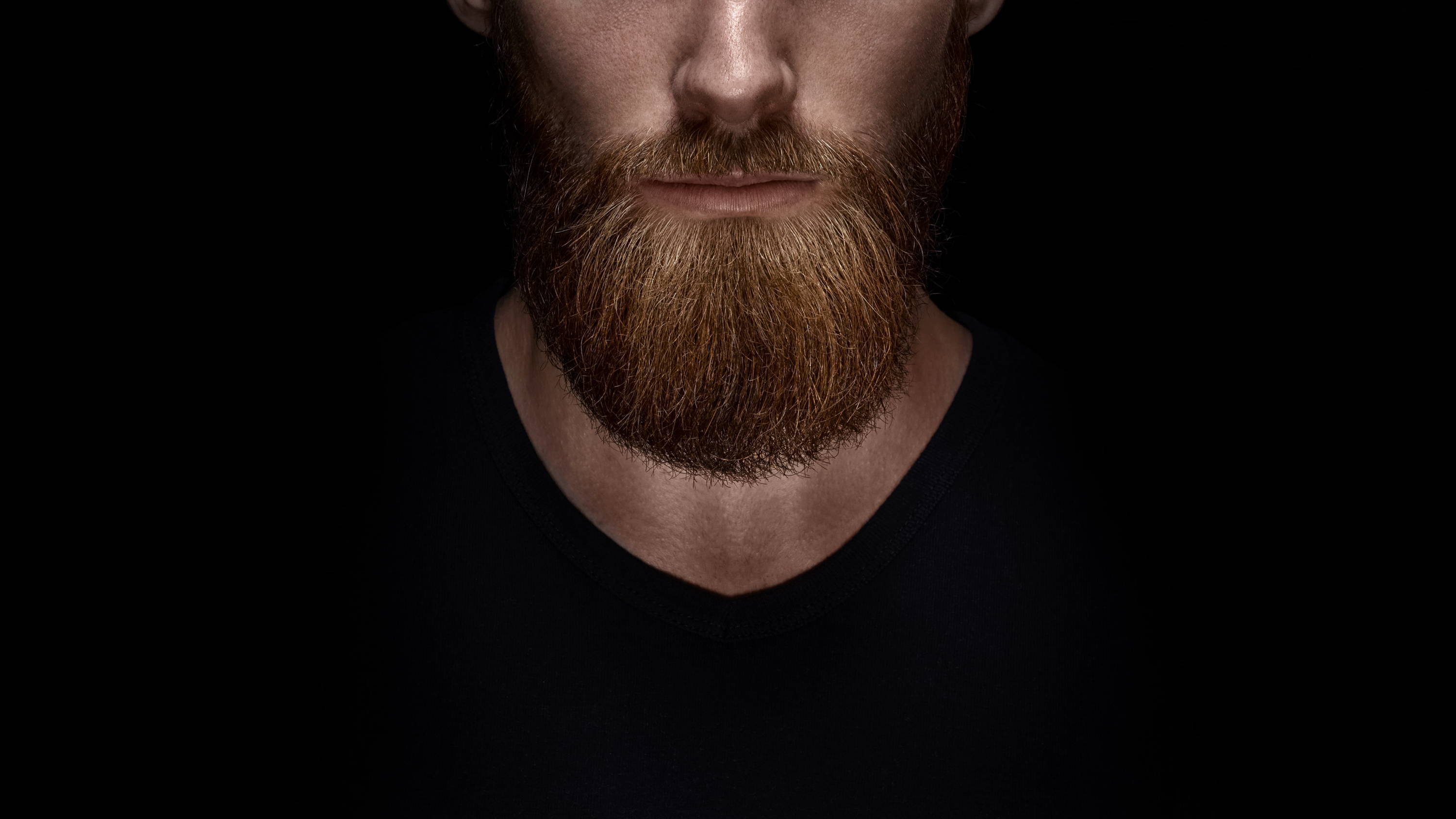 …you'll want to give our 100% Natural Beard Balm With Jojoba a try!
Why is it Important to Look After Your Beard?
When it comes to the idea of having a big long beard, many men like the idea in theory. But the reality, if it's not looked after properly, is that your beard:
Feels Itchy and uncomfortable beyond a certain length of growth

Looks like a straggly, long, entangled and dirty mass of hair that extends down from the chin

Collects food and is pretty unhygienic and potentially off putting to your partner!
But of course, in reality, your beard doesn't have to fit that stereotype! Looking after your beard will: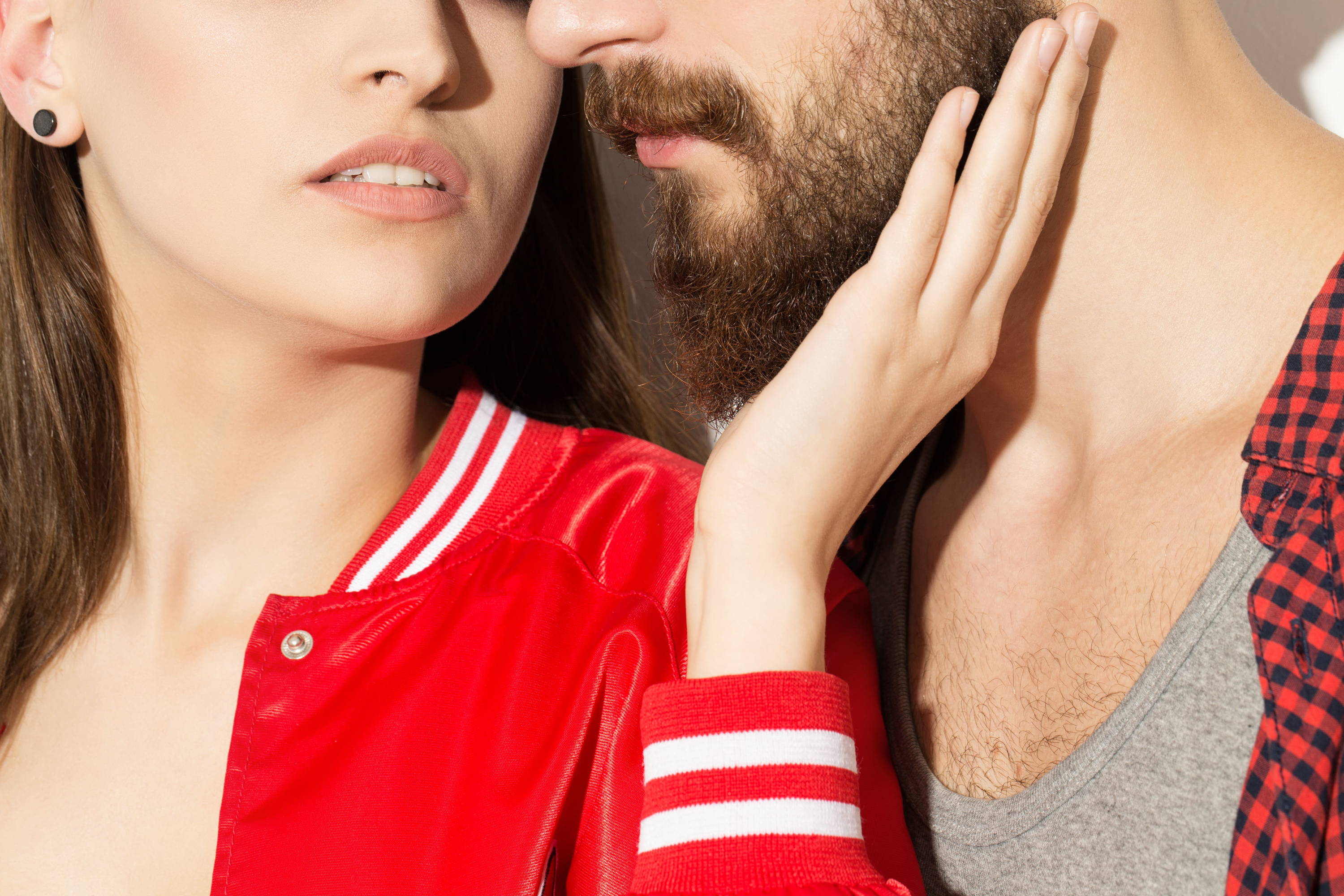 Make your beard itch less and easier to comb




Promote better skin care by eliminating rashes





Keep it looking healthy, with a nice shine





Make it stronger, softer and smoother





Resolve Beard dandruff





Ensure your beard grows properly





Help to keep it protected in harsh weather or environments





Keep it smelling good





Boost your confidence and make you stand out from the crowd!
Failing to look after your beard properly will cause a range of issues, such as; looking unhealthy, hair falling out and snapping easily, growing unevenly, smelling bad, itching, having rashes develop underneath, and beard dandruff.
All of these problems will negatively impact your confidence growing a beard and make you want to shave it off!

How can you tell if your Beard is healthy, or if it needs some support?
A healthy beard should be:
Smooth and shiny in appearance with good elasticity





Doesn't shed many strands and has minimum breakages





Easily detangles and doesn't frizz much in humid conditions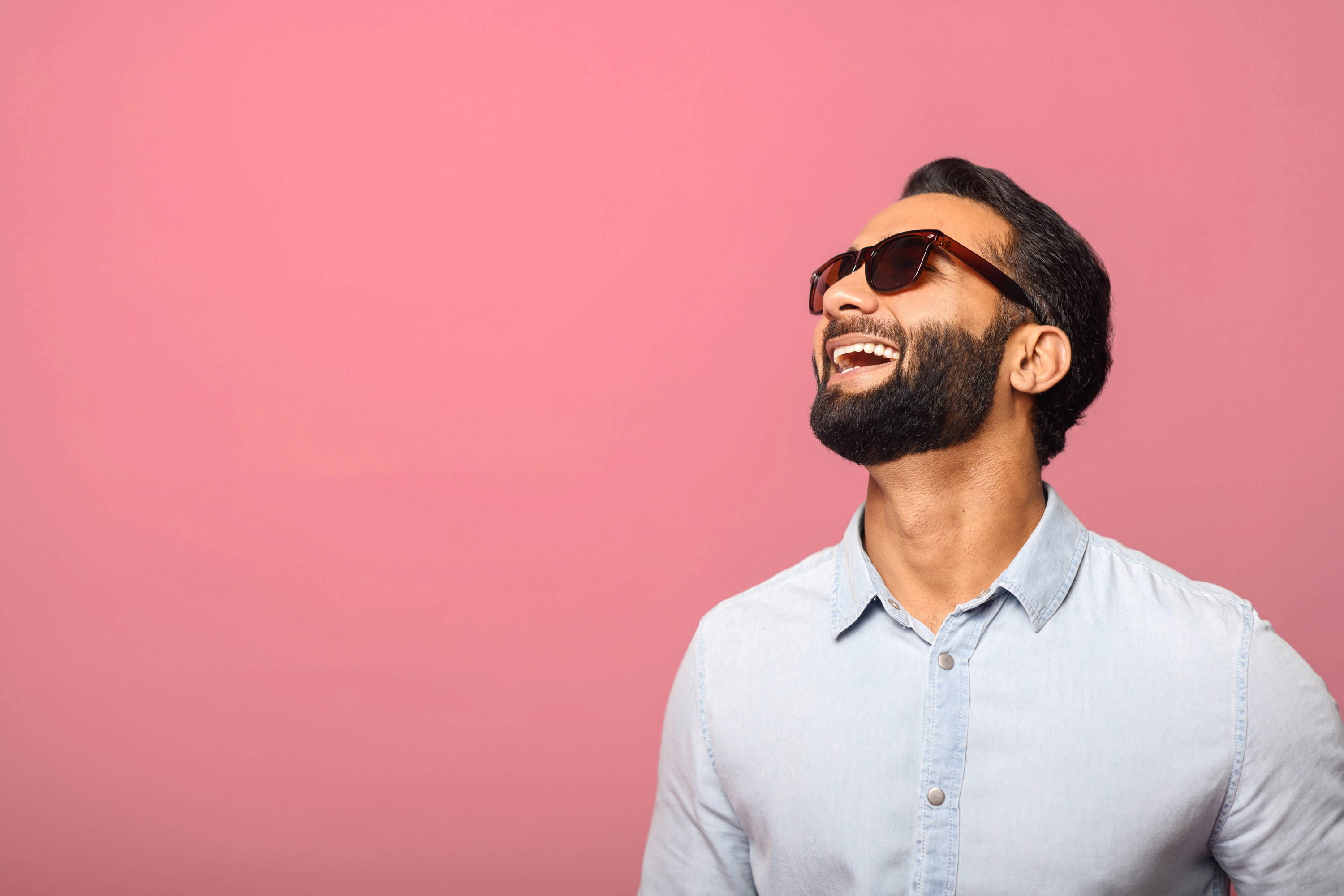 Doesn't smell





Beard dandruff and itching are minimal



The top 10 ways to improve the health of your beard
Here's the top 10 things you can do to improve the health and overall looks of your beard:
Eat an organic, nutrient dense diet. Your hair needs essential vitamins and minerals (particularly B vitamins) to enable proper growth [1]

Wash your beard like you would your hair. Just like your hair, your beard needs to be washed. If you neglect it, it will become greasy and sebum (oil) will block your hair follicles increasing the risk of beard hairs falling out [2].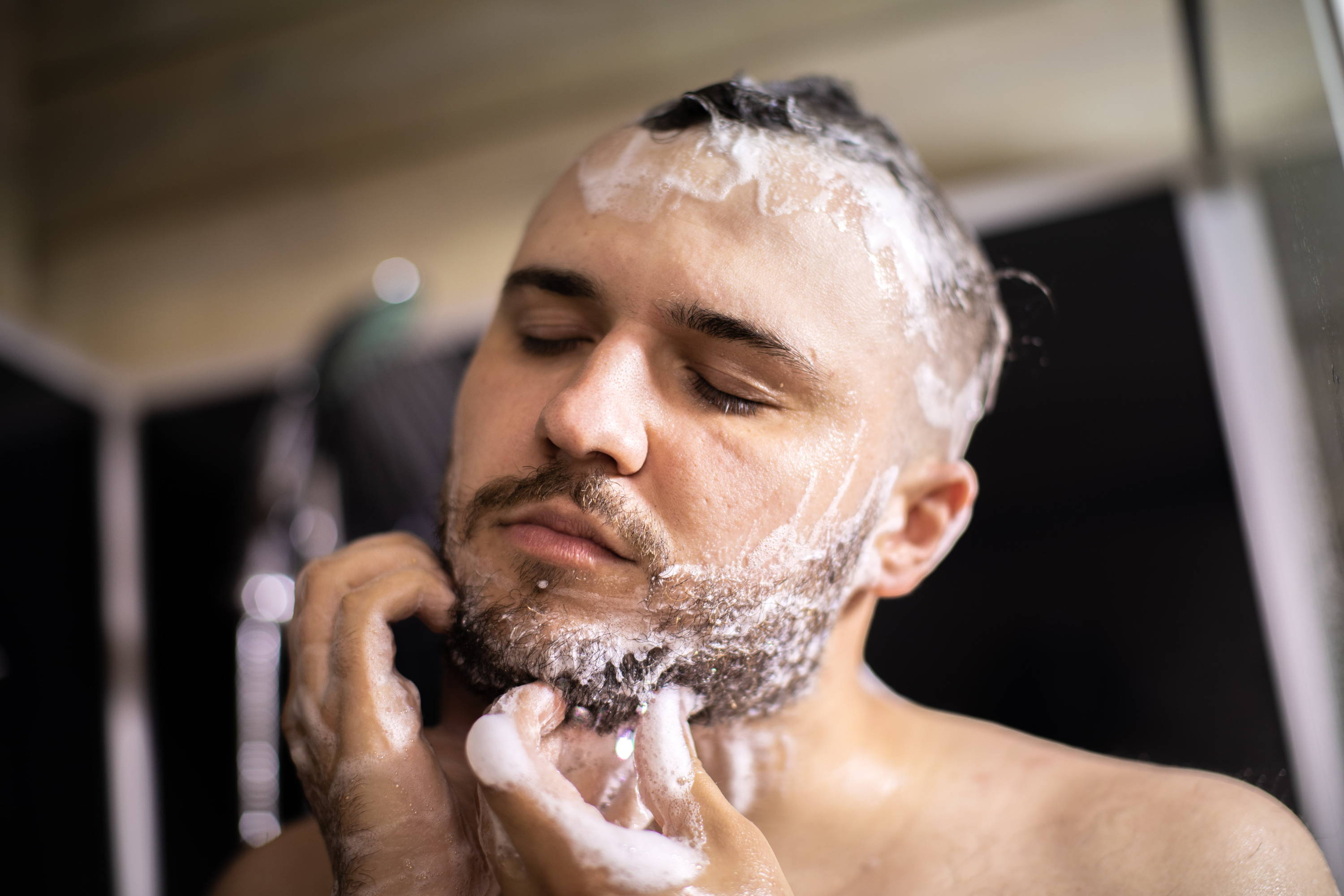 Don't spend too long in the sun. Overexposure to the sun can result in UV radiation damaging your beard hair [3]. It will also dry it out, which will increase the chances of strands snapping. You should also limit use of blow dryers, and other heat inducing devices on your beard.


Reduce your stress. Many studies have been conducted on how stress affects hair growth and loss [4].



There are many ways to reduce your stress. Meditation is a great way to do this, or you could try supplementing with our

5 HTP

,

Serenity Anti-Stress Support

,

Saffron Pure Extract

OR

Organic Ashwagandha with Black Pepper

products




Stop smoking. Smoking inhibits proper circulation of blood around your body. This means that your beard hair and follicles won't get the oxygen and nutrients they need to grow optimally [5].


Don't comb your beard too often

. Over combing your beard will cause hairs to break or fall out, potentially giving you an uneven look.




Don't rub your beard dry with a towel

. Excessively rubbing your beard dry with a towel will again cause hairs to fall out. Instead, pat it dry.




Arrange a thyroid test. If your beard is patchy or losing hair excessively, your thyroid could be the cause [6].



Don't trim it too early

. It's incredibly important to leave your beard to grow

without a trim

for 4-6 weeks. Once it's grown out, you can even it up with a trim to "train" your beard to grow to the shape you want.





Support your beard with the minerals and nutrients it needs to grow and stay healthy

:
Golden Jojoba Oil. Jojoba is a plant native to the deserts of North America. The nut grown by the Jojoba plant is especially sought after for its healing properties.
Oil made from the nuts act as a humectant (to keep things moist), so it can help to reduce beard dandruff and keep the skin under your beard hydrated and moisturized.
Waxy in nature, it can create a soothing layer on the surface of your skin to help ease irritation. This layer of oil on your skin will also help to regulate sebum production in your hair follicles.
Jojoba oil also contains vitamin E, which is a powerful antioxidant. A study found that applying antioxidants to skin helped to improve the synthesis of collagen [7].
Naturally refined shea butter. Shea butter is made from the nuts of shea trees and is high in fatty acids and vitamins. It will help to keep the skin underneath your beard moisturized and hydrated, preventing itching and beard dandruff.
Pure beeswax. Beeswax is taken from a bee colony's honeycomb (that worker bees make to store honey in) and due to its vitamin A content, it is naturally moisturizing. It also has antibacterial properties. For most people, beeswax does not block hair follicles on the skin and is not an irritant.
Beeswax will help you to mold straggly hairs and hide split ends in your beard.
Argan Oil. Made from kernels from the fruit of the argan tree - argan oil contains antioxidants and fatty acids that can benefit your beard and the skin underneath it.
Vitamin E Oil. Vitamin E has anti-inflammatory and antioxidant properties and is beneficial for skin health [8]. It can be used to treat a variety of skin conditions like acne.
Sweet Almond Oil. Almond oil has been used traditionally for centuries to help soothe skin and is full of vitamin E and vitamin A.

Introducing Feel Younger® 100% Natural Beard Balm with Jojoba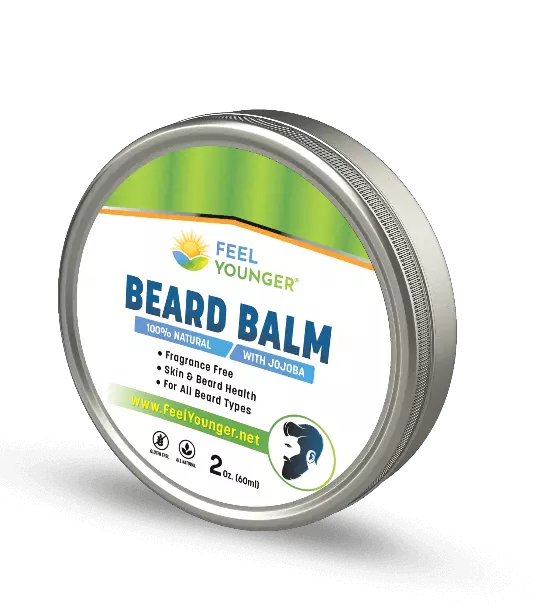 By combining the ingredients listed above into an easy to apply beard balm - we've taken the stress out of researching and buying each of these ingredients separately, and then trying to mix them together into a "beard formula" you can use daily.
Here at Feel Younger®, we believe in providing top quality products at reasonable prices and use only the best ingredients we can get our hands on. Our beard balm HAS NOT been tested on animals.
As well as the ingredients above, we've also added the following to our beard balm:
Apricot Kernel Oil, Avocado Oil, Pumpkin Seed Oil, Grapeseed Oil, Hempseed Oil.
Our beard balm is fragrance free, so you won't have to worry about irritatingly fragrant smells peppering your nostrils throughout the day.
Our 2oz can will cost you no more than $19, with discounts available for multiple bottle or subscription purchases.

How Do You Use Feel Younger® 100% Natural Beard Balm With Jojoba?

Scoop a dime sized amount of balm with your finger, and place it into the palm of your hands - a little goes a long way!
Gently rub the balm between both palms until it melts, then apply the balm evenly to your beard, comb down your beard and style it as you wish.
For further styling, use a blow dryer on low and style as desired with your hand or a brush.
Any Cautions?
Although extremely rare, the combination of ingredients found in this product may cause skin irritation or rashes.
This product contains tree nut oils and natural botanicals - if you are an allergy sufferer you should test a small amount of the balm on your skin and monitor the effects throughout the day proper before use.
KEEP OUT OF REACH OF CHILDREN.
ALWAYS consult a healthcare professional before using any new products.
Scientific References