Tea Tree Oil, a nature's powerhouse, ideal for combating athlete's foot, nail fungus, and a great antiseptic for small cuts and grazes. It's also a great natural alternative to antibiotics for acne.
Tea Tree Essential Oil 60ml
24
visitors are looking for this product right now!
Tea Tree Oil, a nature's powerhouse, ideal for combating athlete's foot, nail fungus, and a great antiseptic for small cuts and grazes. It's also a great natural alternative to antibiotics for acne.
Would you like a Safe & Natural:
Way to Combat Athlete's Foot & Nail Fungus

Antiseptic for Small Cuts & Grazes

Hand Wash

Alternative to Antibiotics for Acne
If so, you may want to try our Tea Tree Essential Oil.

As well as the above, Tea Tree Oil also has a variety of different applications, such as: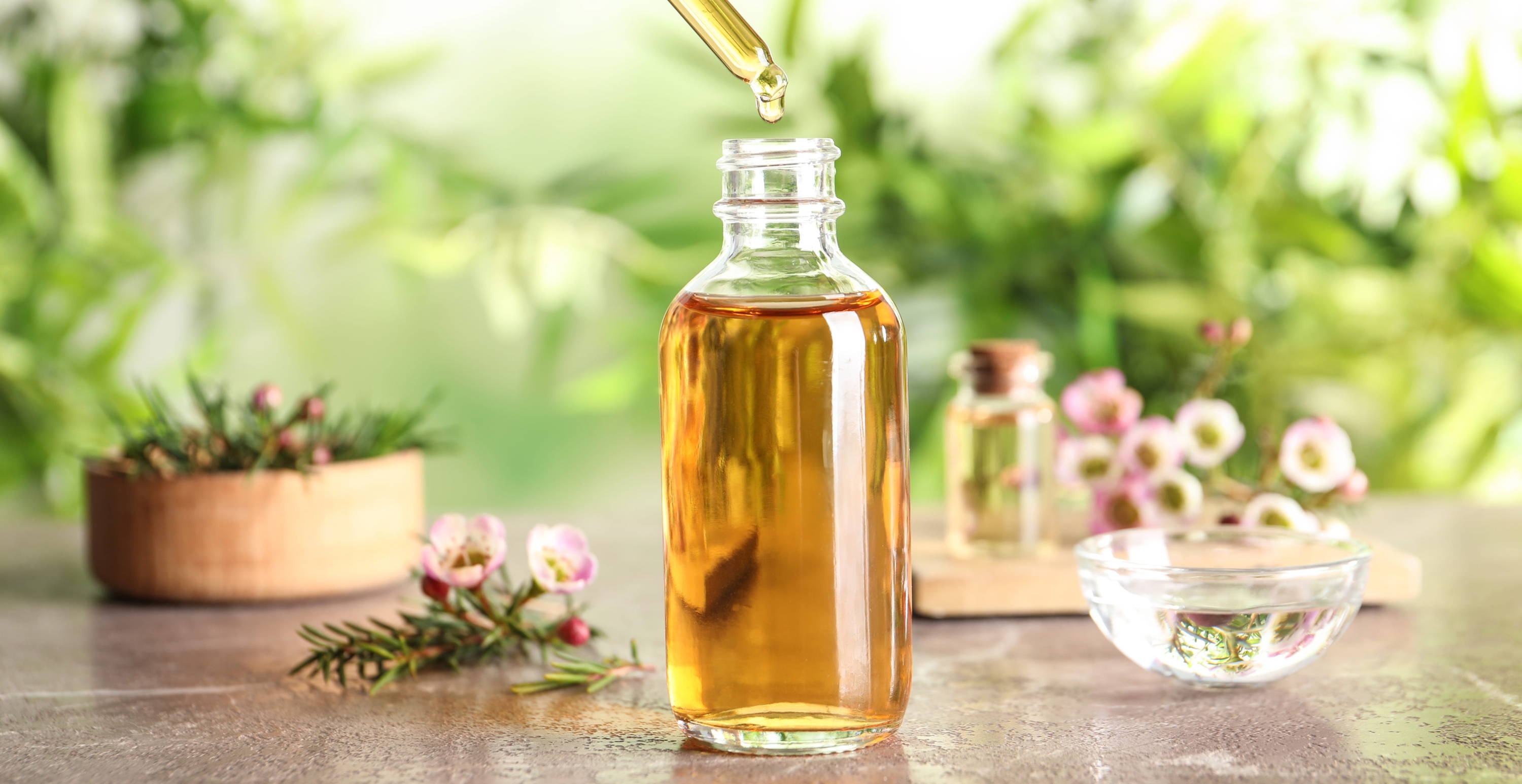 Can reduce swelling (anti-inflammatory)

Advanced Wound Healing

Effective, Non-Toxic Insect Repellent

Reduce Dandruff

Mouthwash (should not be swallowed)

Deodorant

All Purpose Surface Cleaner
What is Tea Tree Oil and where does it come from?
Tea Tree oil is made by the process of steam distillation of the leaves of the Australian Tea Tree, scientifically known as Melaleuca alternifolia.
The tea tree can be found growing in the swamps on the southeast coastline of Australia [1].
It's best known for its powerful antimicrobial, antifungal and anti-inflammatory properties which can potentially help with a whole host of problems, from athlete's foot, to acne.
Story of Discovery & Traditional Use
In 1732, Captain James Cook first brought the attention of tea tree oil back to western society. It was named tea tree because of the refreshingly spicy tea he made from the leaves of the melaleuca alternifolia tree.
For centuries, tea tree oil has been used traditionally by the Australian Aboriginal people. They extracted the oil that spills out of the tea tree leaves when crushed, and would inhale the fumes to help treat colds or coughs, as well as applying it topically to the skin for a variety of different healing reasons such as cuts, scrapes and swelling. It was also used to help soothe and cure sore throats.
In around 1770, Captain James Cook learned more about the tea tree from the Aboriginal people of Australia, who told him all about their healing uses for this magical oil.
Cook returned and was eager to have western doctors confirm tea trees' multifaceted healing abilities. Once confirmed, tea tree oil's use skyrocketed and became a popular choice all over the world as an antimicrobial agent.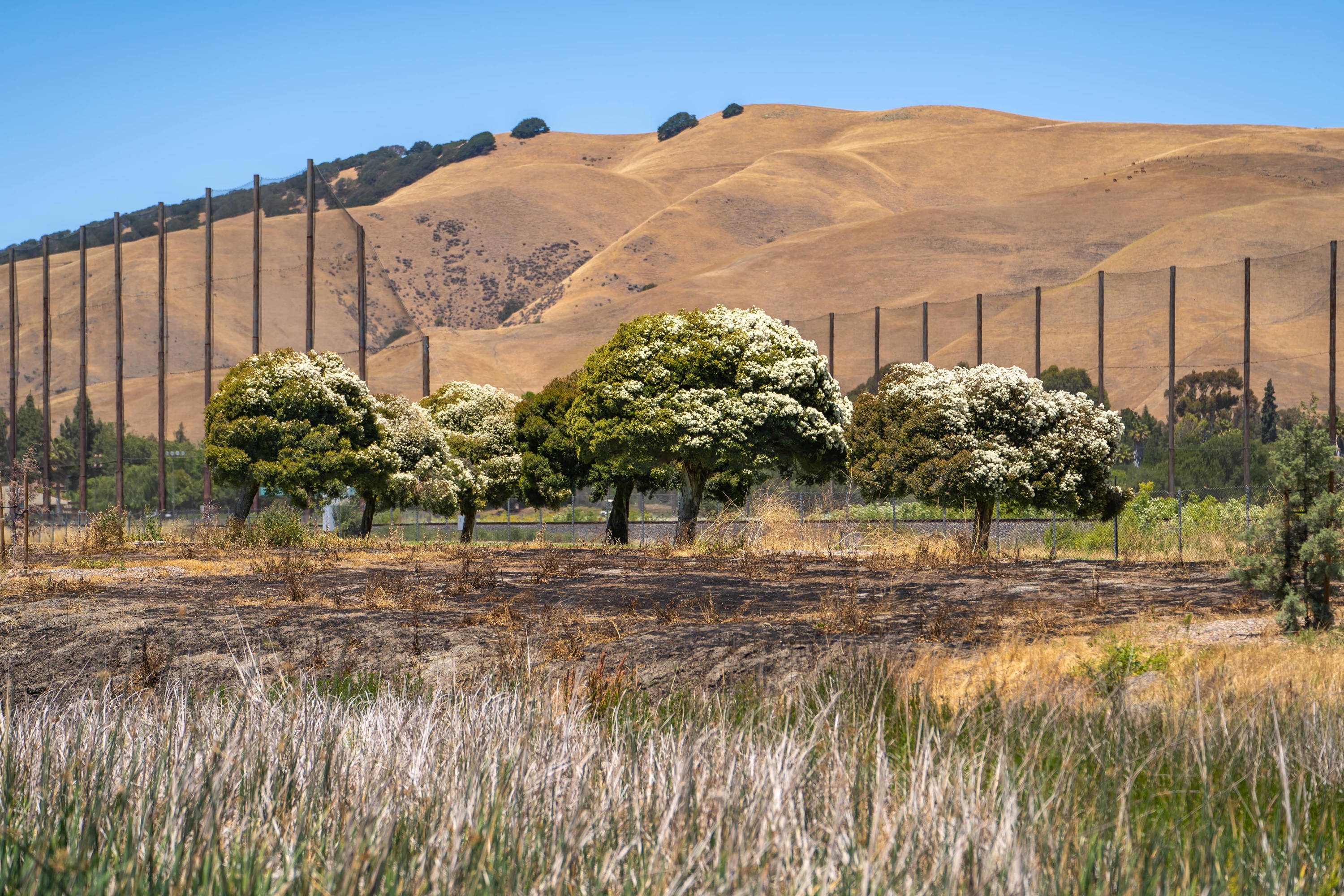 Since then, people throughout the world have used tea tree oil to help treat a variety of different ailments. Mainly it is used for its antimicrobial properties, as well as its ability to help treat minor cuts, scrapes or injuries.
What can Tea Tree Oil be used for?
Tea Tree Oil has many uses when applied topically:
Contains terpinen-4-ol, amongst other compounds, which has been shown to be effective at killing types of fungi, viruses and bacteria [2], also making it an effective antiseptic for small cuts and grazes [3]


Numerous studies have shown tea tree oil can be an alternative treatment for athlete's foot (tinea pedis) [4]


Studies showed that adding tea tree oil to handwashes & hand sanitizers [5] made them more effective [6]


A study on 27 people showed that topical application of tea tree oil reduced swelling significantly [7]. It also reduced inflammation in mice [8]


A study on patients with acne, saw that a 5% tea tree oil solution saw an improvement in their acne, along with lessened symptoms of itching, dryness and scaling [9].



When added to shampoo, tea tree oil can help to control dandruff by slowing down the growth of Candida albicans [10]




Tea tree oil can help to trigger white blood cells that are needed to heal wounds, as well as reducing inflammation, resulting in boosted wound healing [11]


Tea tree oil can also be used as a chemical free mouthwash and can combat germs that lead to bad breath and tooth decay [12]
Antifungal, Antiviral & Anti-inflammatory Properties
Tea tree oil is most commonly used for a variety of different fungal infections, from fingernails to Athlete's Foot.
Athlete's foot is an extremely irritating fungal infection that mainly develops in between the toes and is highly contagious. It can also spread to other parts of the feet, as well as the hands.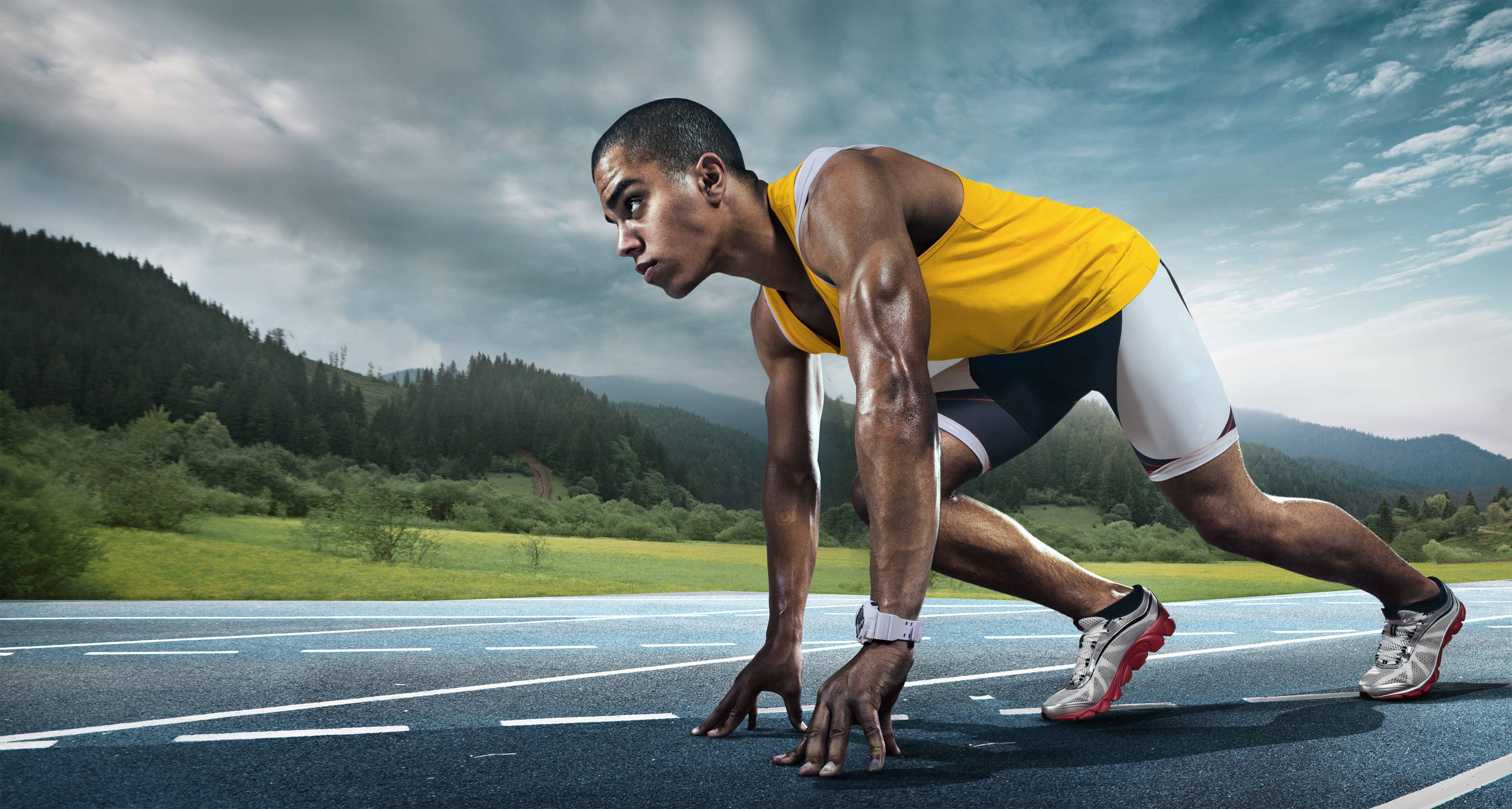 The infection causes severe itching and redness, and can even cause peeling, cracking and blistering of the skin.
Studies have shown that tea tree oil can be effective at helping to relieve symptoms of athlete's foot because of its powerful antifungal properties [13].
A review on the oil's ability to kill fungi and yeasts highlighted it as being effective [14].
Why Try Feel Younger® Tea Tree Essential Oil 60ml?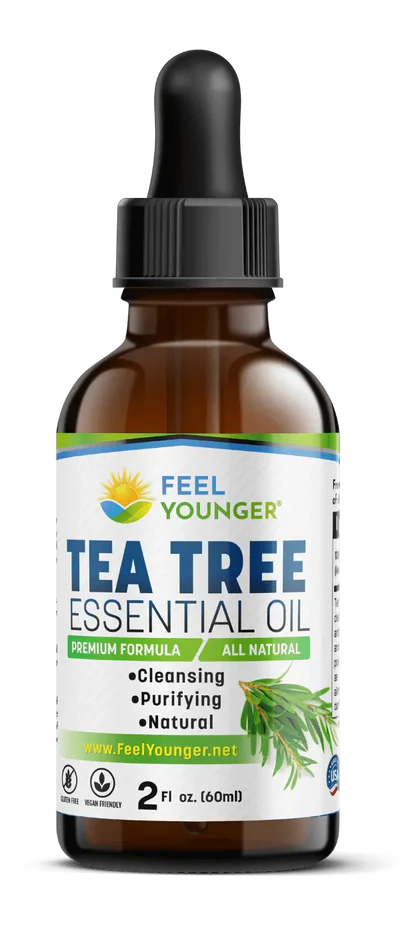 Here at Feel Younger, we believe in providing the best quality ingredients at reasonable prices… which is why Our Tea Tree Essential Oil is 100% pure and our 2 fl oz bottle will cost you no more than $13, with discounts available on subscriptions for multiple bottles.
How do you use it?
Tea Tree Oil is for external use only, and should not be ingested.
Before you use tea tree oil, you should test how your skin reacts to it. First, apply a drop to your skin and monitor the results.
There are a few ways you can use it:
General use: Wash and pat skin dry, then apply a small amount with fingertips to your freshly cleansed and toned face, neck and décolleté area (avoid direct contact with eyes).
For dry and painful areas of skin: Mix around 10 drops with melted coconut oil or moisturize of choice.
As an antiseptic for small cuts and grazes: First make sure the cut is clean. Combine 1 drop with 1 teaspoon of coconut oil, apply to the scrape and cover with a bandage. Repeat this daily until a scab develops.
As a mouthwash: Dilute 1 drop of tea tree oil in a warm cup of water and mix thoroughly. Gargle for 30 seconds, spit out and rinse your mouth. Do not swallow the mixture.
Any Cautions?
SHOULD NOT BE INGESTED - FOR EXTERNAL USE ONLY.
In very rare cases tea tree oil can cause contact dermatitis or irritation of the skin.
It's very important to use small amounts of tea tree oil, as large amounts can cause burning to the skin. 1 or 2 drops really is enough!
Scientific References