Experience radiant, youthful skin with our 2oz Vitamin C Skin Serum, blended with hydrating Hyaluronic Acid.

This formula enhances elasticity, smoothes skin texture, hydrates, and helps clear acne, leaving your skin confidently glowing.
Radiant Vitamin C Skin Serum with Hyaluronic Acid 2oz
29
visitors are looking for this product right now!
Experience radiant, youthful skin with our 2oz Vitamin C Skin Serum, blended with hydrating Hyaluronic Acid.

This formula enhances elasticity, smoothes skin texture, hydrates, and helps clear acne, leaving your skin confidently glowing.
Feel Younger® 100% Radiant Vitamin C Skin Serum with Hyaluronic Acid can help you to…
Have Young, Healthy and Radiantly Glowing Skin

Have Skin that is more Elastic, Smoother, and Softer Feeling

Keep Your Skin Hydrated and Moisturized

Rid Your Skin of Acne and Irritation

Be More Confident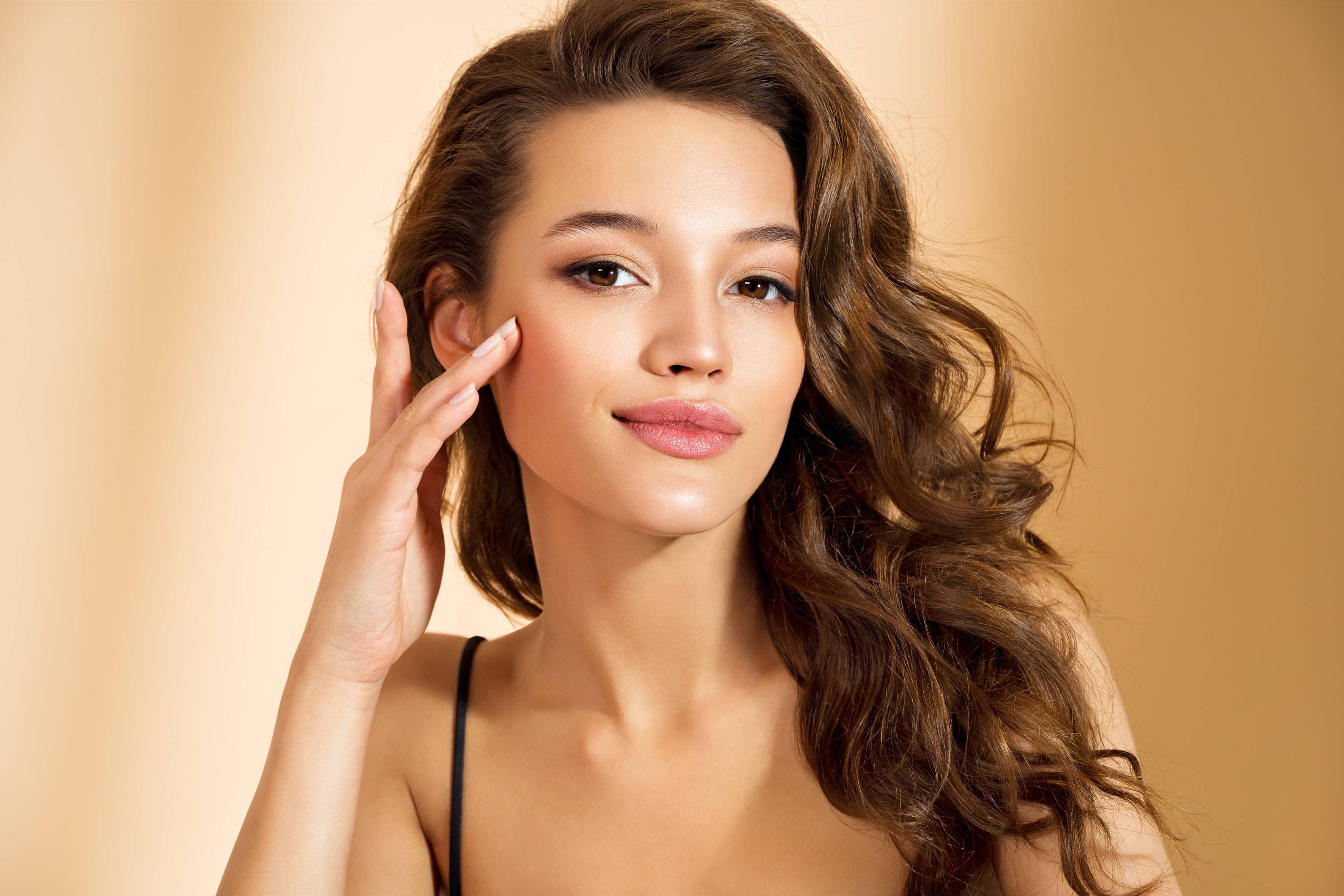 Why is it important to support your Skin?
It's incredibly important to keep the condition of your skin in good health for a variety of reasons, other than the most obvious: because healthy skin, hair and nails makes you look a lot better!
Our skin is the largest organ of our body and protects us in many ways:
Forms a barrier and protects our nerves, blood vessels, muscles and bones, as well as everything else inside our body, preventing bacteria and other foreign objects from getting inside





Nerves on the skin are the reason we can feel. Without nerves, we would not know what is dangerous to our bodies and life (pain).





Extreme temperatures are damaging to our bodies, and nerves help us to know what is too hot, or too cold and our skin helps regulate body temperature by sweating when we are too hot, and keeps valuable warmth in when it's cold.





Our skin protects us from ultraviolet light that damages cells.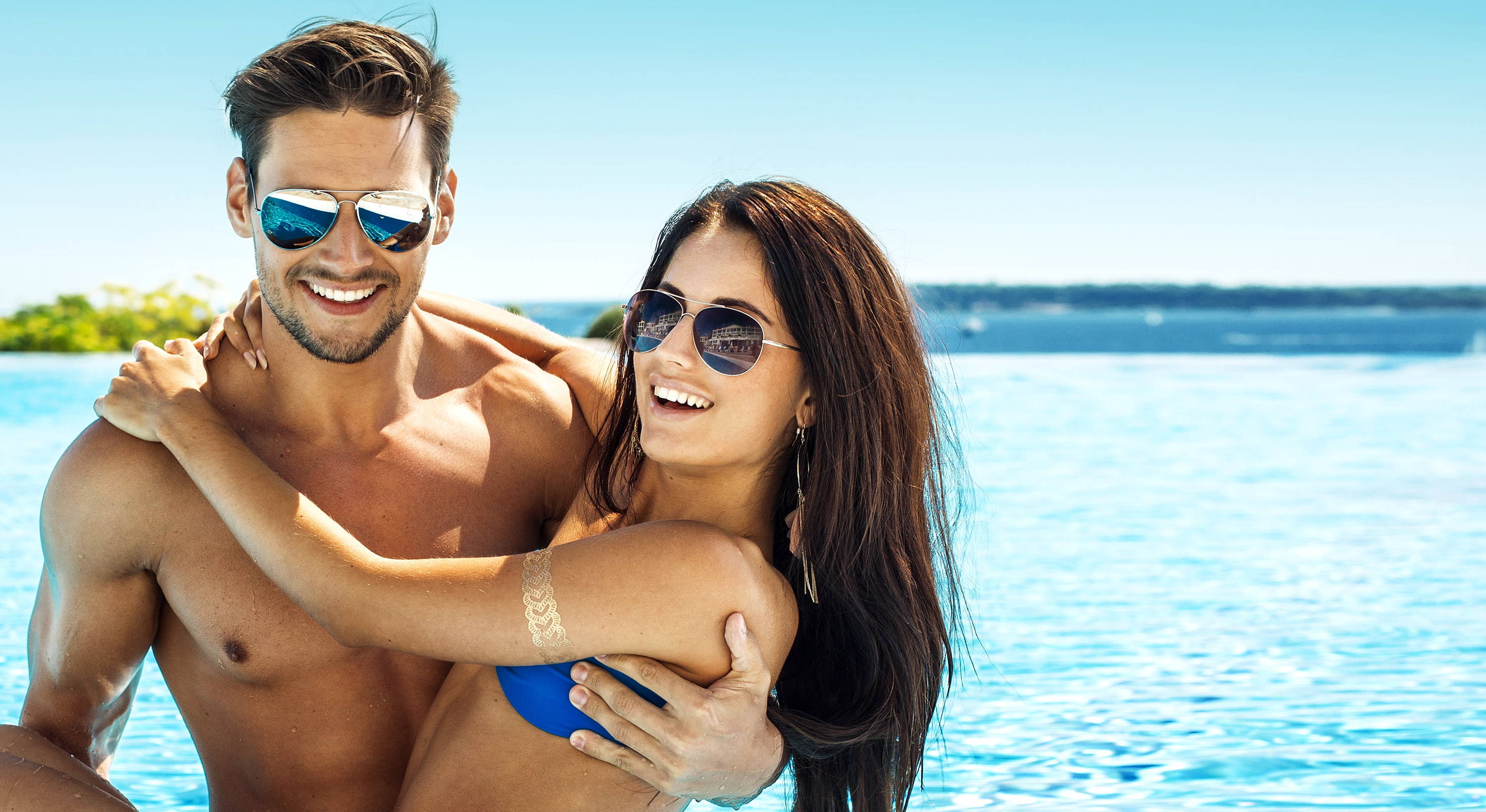 Vitamin D is produced by healthy skin when directly exposed to the sun. Vitamin D is crucial for many bodily functions, such as regulating levels of phosphate and calcium in our body (that are crucial for healthy bones, muscles and teeth), as well as facilitating normal immune function.



What Causes Unhealthy Skin?
There are a variety of different factors that can contribute to poor skin health, such as:
Poor Diet. For healthy skin, you need a variety of nutrients [1], vitamins and minerals… for example, Vitamin C is very important for creating collagen.


Stress. Stress can adversely affect your skin in the way of acne outbreak, as well as advancing the aging in your skin - making you look older! [2]


Dryness

. If your skin is lacking moisture it can cause it to crack and break, creating an opening for harmful substances to enter our bodies. Not only that, it hurts!




Overexposure to moisture

. Excessive levels of moisture will cause your skin to prune (wrinkle) and soften, which leaves it more susceptible to damage.





Too many long, hot showers can also dry your skin out and frequent contact with moisture or chemicals, such as cleaning products, washing up liquid or nail polish and remover.




Smoking. Cigarette smoking and the causative effects it has on our skin has been studied heavily. Smoking affects several biophysical characteristics of the skin [3].


Popping pimples & picking scabs

. Although it's extremely tempting, you should never pop your pimples! When you do, it causes the skin to rupture, leaving a blemish.





Scabs are formed over wounds (areas of the skin that are trying to heal themselves) to protect them. If you pick at scabs or remove them completely, especially too early - you increase the risk of scarring, as well as slowing down the wound healing process.




Underlying conditions

. Your skin can be the first to experience symptoms if there is something else going on in your body.
How can you tell if your Skin is healthy, or if it needs some support?
Your skin can show you that it's unhappy in many different ways:
Discoloration (hyperpigmentation) or dullness





Itchiness





Cracked or splits easily





Moles growing in size





Yellowing (jaundice)





Wrinkles appear in places you wouldn't expect





Red patches (sometimes with scales - psoriasis)





Hardening





Acne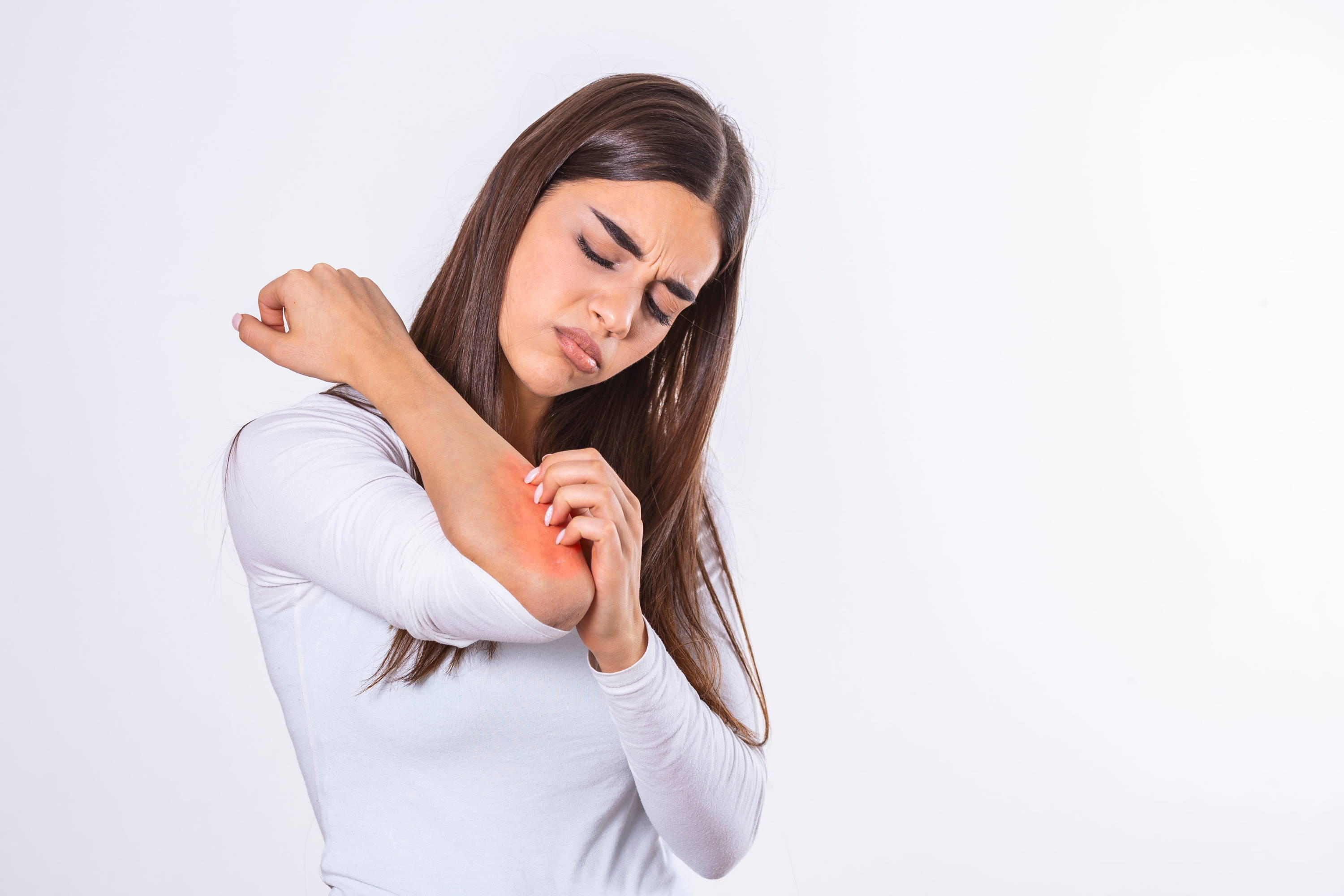 All of these symptoms could be signs that there is something more serious going on inside your body.
If you are worried about your skin, it's best to speak to your physician to determine the best course of action.
The top 8 ways to improve the health of your skin

There are a variety of different lifestyle changes you can make that will have a positive effect on your skin and overall health:
Eat an organic, nutrient dense diet

. A healthy diet full of the nutrients and antioxidants your body needs will help to bring back a youthful radiant glow to your skin.




Reduce your stress. Meditation is a great way to reduce stress [4], and it can directly increase your skin resistance.

You could also try supplementing with our 5 HTP

,

Serenity Anti-Stress Support

,

Saffron Pure Extract

OR

Organic Ashwagandha with Black Pepper

supplements.



Keep your skin hydrated and moisturized

. In doing so, your skin will retain elasticity and will not break as easily. You can keep your skin hydrated by drinking at least 6-8 cups of water a day, and by applying natural oils and moisturizers.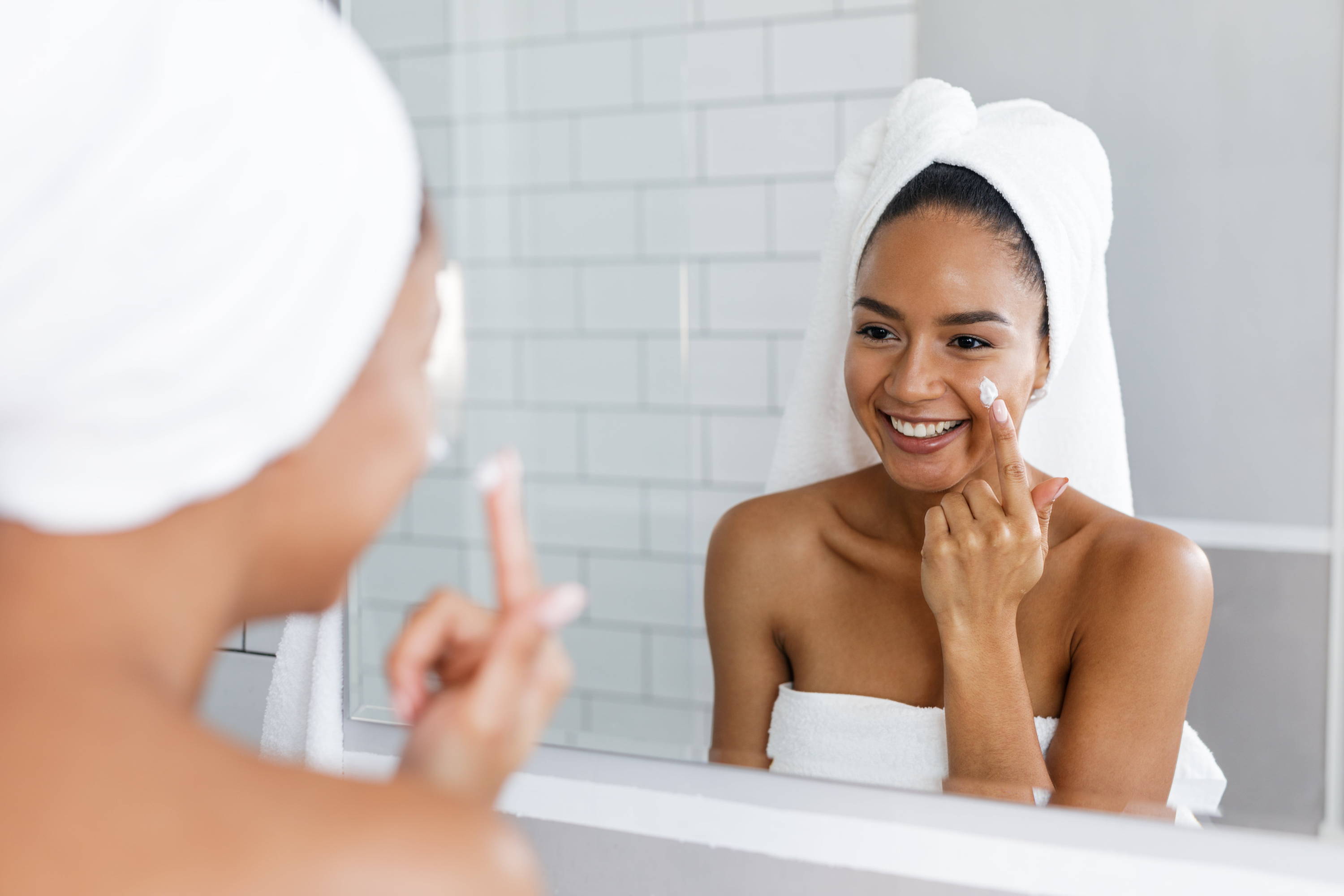 Don't get too wet!

There are many household chores that cause our skin (especially our hands) to get too wet for prolonged periods of time. A classic example of this is washing up - wear gloves!





You should also wear gloves when handling any chemicals or products that aren't designed to go on our skin. This is because your skin will absorb the product, such as a cleaning spray, and that will have a negative impact on your liver trying to rid your body of the chemicals, as well as causing rashes (contact dermatitis)




Quit smoking. Smoking is packed full of nasty chemicals that do our bodies no good. Nicotine (a chemical found in cigarettes and vapes) contributes and advances premature aging of the skin. It also constricts your blood vessels, which hinders your blood's ability to flow and carry vital nutrients to your skin [5].


Don't pop your pimples or pick at scabs

. When pores on your skin become clogged with excess oil and dead skin cells it can leave them vulnerable to infection by external bacteria and a pimple will form. This is your body's natural way of dealing with the bacteria, so leave it alone!





Picking at pimples or scabs will leave blemishes (little scars) that will mark your skin, sometimes permanently!




Underlying conditions

. Rashes, discoloration and jaundice are all examples of underlying conditions that can show up in your skin, and it's best to consult a physician as soon as possible.





Support your skin with the nourishing nutrients and minerals it needs:



Vitamin C - Vitamin C can't be produced by the human body. We are one of the only mammals that can't make its own.
However, it's an extremely important nutrient with many impressive health benefits. One of those benefits, that has been studied heavily, is the positive effects it has on our skin and collagen production [6]. Because it can help to boost collagen production, this may improve the tightness of skin.
Vitamin C is moisturizing and can help in the treatment of acne [7]. It can also inhibit the production of melanin (melanin is a pigment that makes skin darker) [8] which can help dark spots to fade and give your skin an overall brightening.
Vitamin C is also a powerful antioxidant and can act as an anti-inflammatory agent which can help to reduce puffiness in skin, as well as applying a soothing effect [9]. Its antioxidant activity also helps to protect your skin from the sun and its harmful UV radiation.
It's also believed that vitamin C can help relieve the darkness of bags under your eyes, as shown in a study evaluating the efficacy of 3 treatments (including vitamin C) [10].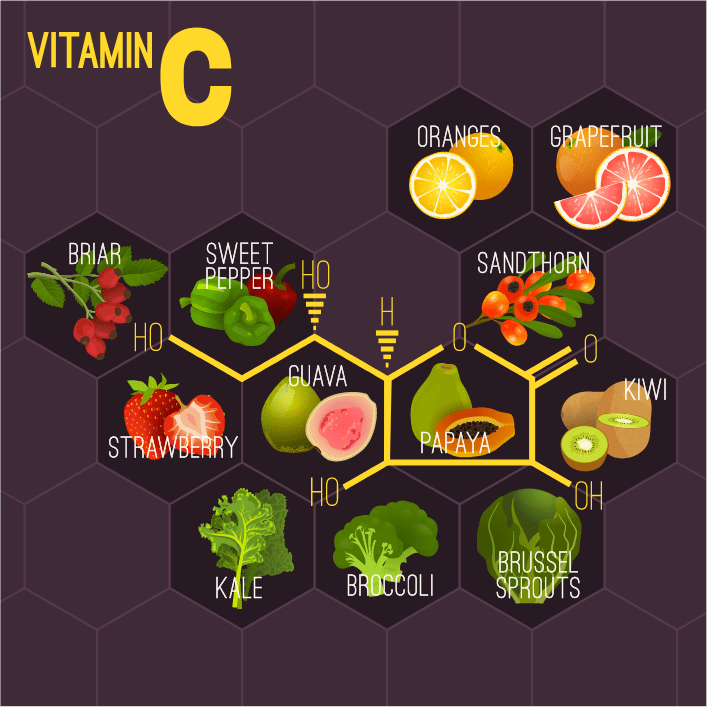 Aloe Barbadensis (Aloe Vera). Aloe vera has moisturizing and anti-aging properties [11] and is very effective at soothing burns [12], can help to reduce acne [13] and also has an antiseptic effect.
Methylsulfonylmethane. Also known as MSM, Methylsulfonylmethane can strengthen keratin to help improve skin health. It can also help by reducing inflammation and helping to prevent wrinkles and other forms of premature aging in the skin [14].
Hamamelis Virginiana. Commonly goes by the name of witch hazel, this plant can help to reduce inflammation with its powerful anti-inflammatory properties [15].
Witch hazel has been shown to help reduce skin inflammation and relieve facial skin irritation [16].
Kosher Vegetable Glycerin. Glycerin has become extremely popular in skin products, because it possesses powerful moisturizing effects [17]. It can also provide a barrier to protect your skin from cold and windy weather [18], as well as helping to ease irritation and soothe your skin.
Simmondsia Chinensis. Also known as Jojoba Oil - it's waxy in nature and can create a soothing layer on the surface of your skin to help ease irritation. This layer of oil on your skin will also help to regulate sebum production in your facial hair follicles.
Jojoba oil also contains vitamin E, which is a powerful antioxidant. A study found that applying antioxidants to skin helped to improve the synthesis of collagen [19].
Introducing Feel Younger® 100% Radiant Vitamin C Skin Serum with Hyaluronic Acid 2oz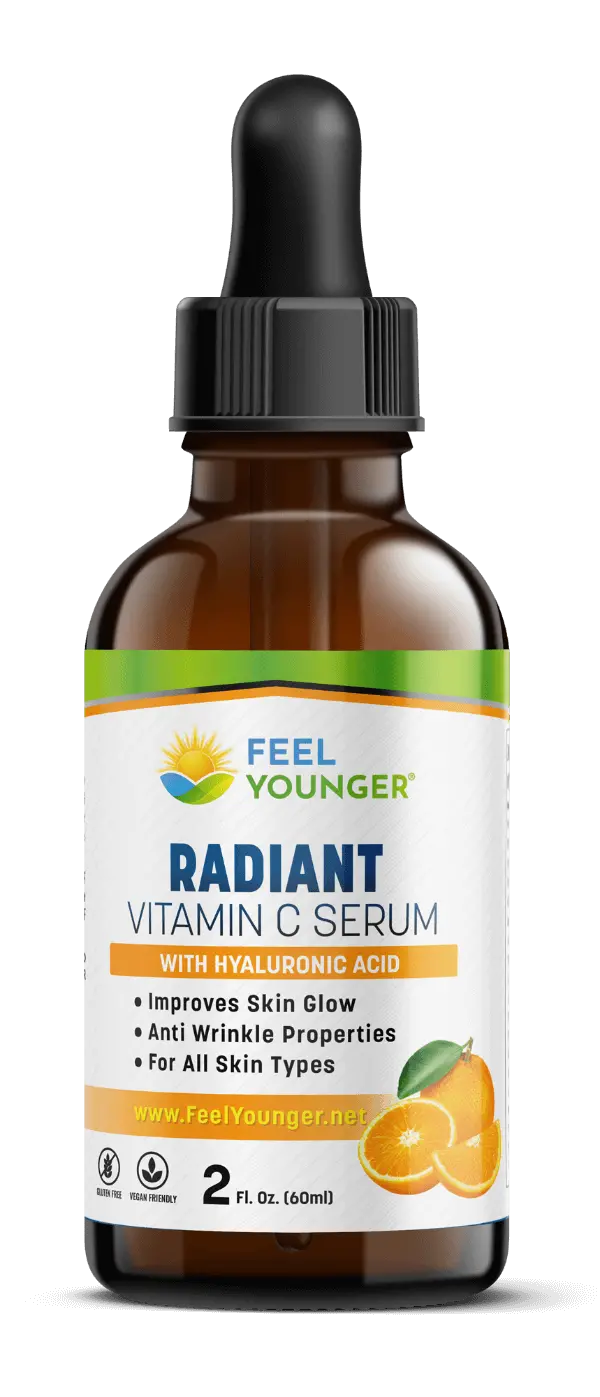 By combining the ingredients listed above into an easy to apply skin serum - we've taken the stress out of researching and buying each of these ingredients separately, and then trying to mix them together into a "beard formula" you can use daily.
Here at Feel younger, we believe in providing top quality products at reasonable prices and use only the best ingredients we can get our hands on.
As well as the ingredients above, we've also added the following to our skin serum:
Deionized Water, Cassia Angustifolia Seed Polysaccharide, Carbomer, (2s)-2-Amino-5, Guanidinopentanoic Acid, Phenoxyethanol, Ethyl Hexyl Glycerin, d-alpha Tocopheryl Acetate (vitamin E), Centella Asiatica, Equisetum Arvense, Pelargonium Graveolens and Taraxacum Offinale to further enhance the effects.
Our 2oz bottle will cost you no more than $29, with discounts available for multiple bottle or subscription purchases.
How Do You Use Feel Younger® Radiant Vitamin C Skin Serum with Hyaluronic Acid 2oz
Wash and pat your skin dry before use.
Apply a small amount to freshly cleansed and toned face, neck and decollete areas, avoiding direct contact with eyes.
Give the serum some time to absorb before you use any other products on your skin.
Any Cautions?
Although extremely rare, the combination of ingredients found in this product may cause skin irritation or rashes. Always test on a small area of skin before first use to confirm that no allergies occur, as with all skin products.
For external use only.
KEEP OUT OF REACH OF CHILDREN.
ALWAYS consult a healthcare professional before using any new products.
Scientific References

Antibiotic Free
Gluten Free
Sugar Free
Vegan Friendly
Vegetarian
Corn Free
Made in the USA
Lactose Free
This product contains: